My beloved duck pair has gone missing. They were spooked by something one night and took off, getting themselves lost.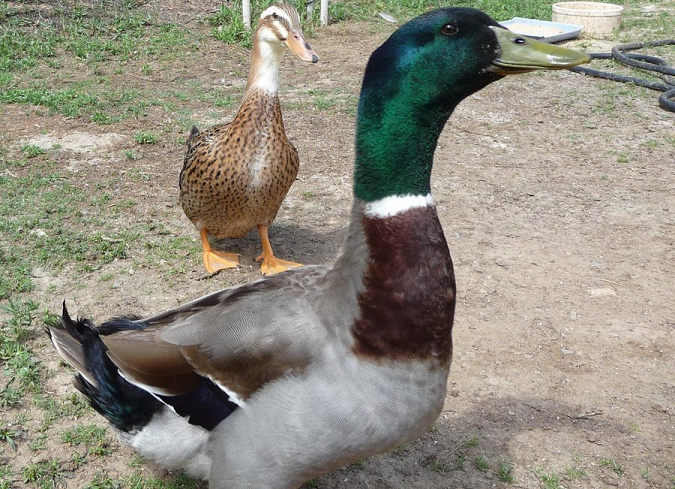 Puddleduck and Frank are always together, they never leave each other's side. Find one and you'll find the other. Frank is really friendly and will try to glomp your legs, wanting to be held, he is very protective of Puddleduck. Puddleduck is a bit shy but if you are slow and gentle she'll come to you. The duo was spooked by something and took off to escape whatever it was, getting themselves lost. Puddleduck sometimes comes to you if you call her 'Duck duck' in a gentle voice. I miss them greatly and would love to see them again. And if possible... have them back with me safely.
~Current leads~
October/???/2011: Pair was spotted in Westlake Village CA on a dock near a lake. They were the most friendly ducks there according to the person telling me this. They have not been seen there for weeks as they most likely have migrated with other ducks from the area.
(Note: The above information about them not being there kinda scares me.They're friendly but if they went up to someone, would the person see them as dangerous and have them taken away since they have no ID tags and are thought to be wild?)