Here is the RP section, for join this RP you have to post here: http://www.petadopta...alf-blood-camp/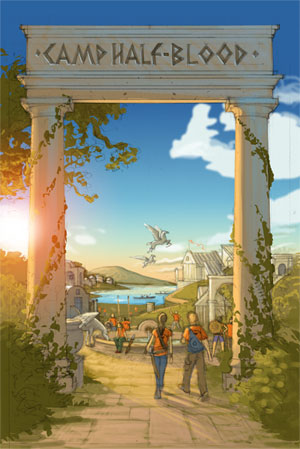 Based in the Percy Jackson's series


Camp Half-Blood is a Greek demigod training facility located on Long Island Sound behind Thalia's tree before the Golden fleece turned her back into a demigod. It's directed by Dionysus ( "Mr. D") and Chiron the centaur.
Demigod plot: Well, welcome to the Half-Blood Camp you are here because you are son/daughter of a God, here we will train you and teach you how to fight and protect yourself from the Titans that are looking to destroy the Gods but first they want to destroy all of the Demigods, a war is coming so we new heros, Demigods that can win to the Titans and give peace to the world, but you really want to destroy the Titans, the Gods never had do something for you so maybe is better be in the Titans side.
God plot: You are one of the most powerful forces in the world only one think scare you, the Titans are free and they are looking for revange, you know that they want to kill all Gods and Demigods. You have to stop them but you cant alone is time for ask for help to the childrens of the Gods: the Demigods.
Titans plot: You hates the Gods and thier bastard cildrens the Demigods, you want revange and you know a form to get it, the only thing that you need is a lightning of Zeus but you can get it alone you have to convince a Demigod to help you. So you have to send a spy to the H-B Camp and look for the best Demigod for that he/she steals the lightning for you but later you think that will be more useful a army of Demigods than obey you so the new mission fro you spy is make that the others join to your side.
But who is the spy? (PM me if you want to be the spy, i want that it be secret xD)
Others plot: You have to care the Demigods on the H-B Camp but no one saids that you cant be one of the bad guys.